For any designer looking to create a Printed Circuit Board (PCB), there is a wide range of materials available to choose from. Knowing which materials are the best fit for your project can be a daunting task. This article seeks to break down the most popular PCB materials and provide a comprehensive overview of their pros and cons. By the end of this article, you should have a better understanding of the different PCB materials and which one is best suited for your project.
Introduction to PCB Materials
PCB materials, also known as PCB laminates, are materials used in the fabrication of printed circuit boards. These materials are typically a combination of a base material and one or more layers of adhesive and copper foil. The different components of a PCB material can affect the quality and performance of the board. It is important for designers to understand the various materials used in the fabrication of PCBs in order to make an informed decision about which one is best for their project.
The most common materials used in PCBs are FR4, Polyimide, Rogers, Polyamides, and Teflon. Each material has its own unique properties and advantages, which must be taken into consideration when selecting the right type of PCB material. The following sections will discuss the pros and cons of each material in detail.
Different Types of PCB Materials
The most popular PCB materials are FR4, Polyimide, Rogers, Polyamides, and Teflon.
FR4 is a composite material made of woven glass cloth and epoxy resin. It is one of the most widely used PCB materials due to its high electrical insulation, low thermal expansion, and excellent mechanical strength. It is also relatively inexpensive, making it a popular choice for cost-conscious designers. However, FR4 is not suitable for high-temperature applications, as it has a low heat resistance. It is also prone to warping and delamination when exposed to humidity and moisture.
Pros:
– Cost effective and widely available in the market
– High insulation strength and flame retardant properties
– High temperature tolerance
– Low water absorption rate
Cons:
– Poor mechanical properties
– Low frequency electrical properties
– Poor chemical resistance
– Low bond strength and poor adhesion properties
Polyimide is a type of thermoset plastic that is used in high-temperature applications. It is known for its high dielectric strength, excellent heat and flame resistance, and superior heat dissipation. It is often used in the fabrication of PCBs for aerospace and military applications.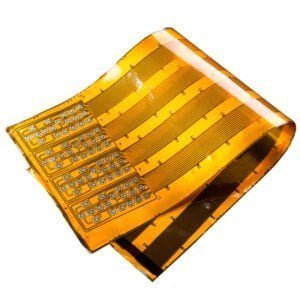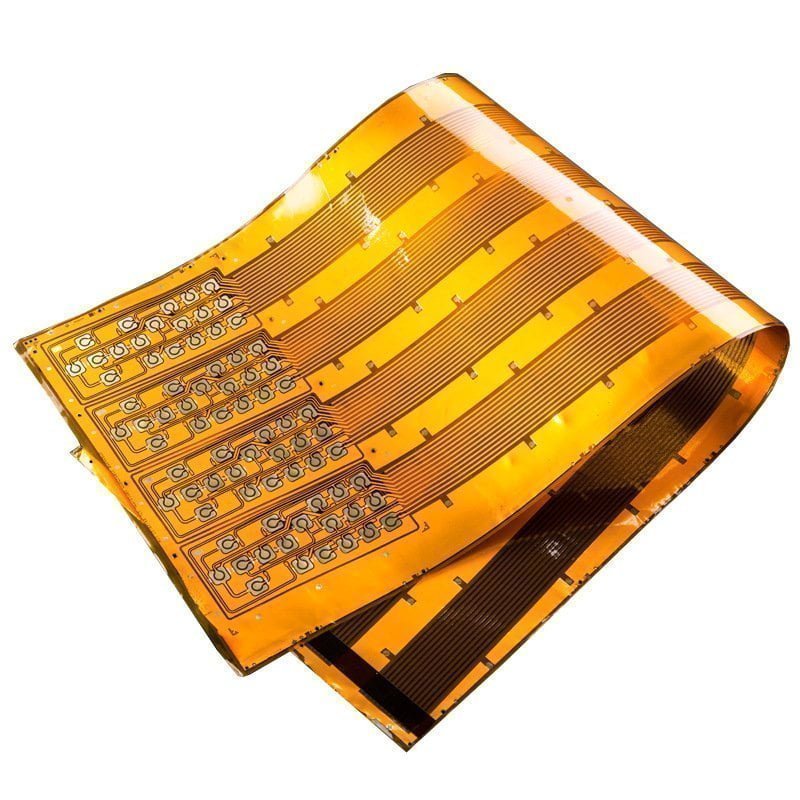 Pros and Cons of Polyimide
Pros:
– High temperature resistance
– Low coefficient of thermal expansion
– Good chemical stability
– High dielectric strength
– Excellent impact resistance
– Outstanding fatigue resistance
Cons:
– Low mechanical strength
– Poor solvent resistance
– Poor radiation resistance
– High water absorption
Rogers is a type of ceramic-filled laminates that offer superior thermal stability and electrical properties. It is often used in the fabrication of high-frequency boards. It is also one of the most expensive PCB materials on the market.
Pros:
– Encourages creative expression of feelings
– Helps clients gain insight into their behavior
– Emphasizes the importance of the individual's subjective experience
– Recognizes how the past shapes the present
Cons:
– Focuses too much on the individual's feelings and interpretations
– Not enough emphasis on practical solutions
– Clients may become too dependent on the therapist
– May not be suitable for clients who are not comfortable exploring their feelings
Polyamides are a type of thermoplastic that is known for its flexibility and durability. It is often used in the fabrication of flexible PCBs, due to its ability to withstand extreme temperatures and mechanical stress. However, polyamides are not suitable for high-frequency applications, as they can be prone to cracking.
Pros and Cons of Polyamides
Pros:
– Durable and strong
– Lightweight
– Resistant to abrasion and chemicals
– Versatile
– Easily colored and dyed
– Resists shrinking and wrinkling
Cons:
– Prone to static buildup
– Sensitive to heat and light
– Poor resistance to solvents
– Poor resistance to acids and alkalis
– Prone to pilling
Teflon is a type of fluoropolymer that is known for its excellent electrical insulation, low dielectric constant, and superior mechanical strength. It is often used in the fabrication of PCBs for medical and automotive applications. However, Teflon is relatively expensive and can be difficult to work with.
Pros:
– Non-stick properties make cooking and food preparation easier.
– Teflon is heat-resistant and can withstand temperatures up to 500°F.
– It is an extremely durable surface that can last many years with proper care and maintenance.
– Teflon is easy to clean and requires minimal maintenance.
Cons:
– Teflon can be toxic when heated to high temperatures.
– It can release dangerous fumes when heated, causing flu-like symptoms.
– It can be difficult to repair if it is scratched or damaged.
– Teflon is not biodegradable, so it can be difficult to dispose of.
Selecting the right PCB material for your project can be a difficult task. In this article, we discussed the pros and cons of the top 5 most popular PCB materials. With the right information and knowledge, choosing the right type of PCB material for your project should be a breeze.