PCB Design Service
Our PCB designers with years of experience can help you avoid costly mistakes and boost getting your electronic product to market faster. You can collaborate with our engineers to create a custom design.
Our PCB Design Capabilities
From circuit board layout to schematic designs, we offer PCB design services to meet your product development needs. With our team of experienced engineers, you can be sure that your product design is in good hands. We leverage the latest technology and industry best practices to deliver quality results within the agreed upon schedule.
From schematic design to final production, we provide you with every stage of the manufacturing process. We have expertise in pcb design for various industries, such as medical devices, military, industrial equipment, and others. Our Full electronic design capabilities start to finish including:
There are many steps involved in the PCB design process, from initial planning and schematic creation to layout and routing. Here is a brief overview of the main steps:
In this stage, you will need to define the circuit requirements and specifications inlcuding the overall size, shape, and purpose of the PCB.
2. Create a Schematic Diagram
There are many ways to create a schematic diagram, but the general process is fairly similar regardless of the software you use:
First, you'll need to choose a PCB design software. There are many different schematic capture program available, such as Eagle, Altium Designer, Autodesk EAGLE or KiCad.  It's important to choose one that's compatible with your operating system and has the features you need.
Second, once you've chosen a software program, you'll need to create a new project and add your components to the schematic. To do this, you'll need to know the footprint and pinout for each component.
Third, once you've added all of your components, you'll need to connect them together with wires.
Forth, you'll need to add labels to the wires so that you can easily identify them later.
Finally, you can save your schematic now and generate a Gerber file.
There are a few things to keep in mind when creating a PCB schematic diagram:
Make sure all of the components are clearly labelled. This includes their names and values (if applicable).
Draw the diagram to scale. This will make it easier to transfer the design to the PCB layout later on.
Use standardised symbols for the components. This will make the diagram easier to read and understand.
Keep the diagram as simple as possible. Avoid unnecessary clutter which could make the design more difficult to transfer to the PCB layout.
Make sure the diagram is neat and tidy. This will again help with the transfer to the PCB layout stage.
Once the schematic is complete, it's time to start laying out the PCB. This involves placing all the components onto the board and routing the connections between them. When you lay out the PCB, you should refer to the schematic and try to meet the following requirements:
Decoupling capacitor
A decoupling capacitor should be added between the power input pin of each integrated circuit and the ground. The decoupling capacitor should be as close as possible to the power supply pin of the IC, and the loop formed between it and the power supply and the ground should be the shortest.
Large vs Small Components
The arrangement of components should be convenient for debugging and maintenance. In another word, the large components cannot be placed around small components, and there should be enough space around components to be debugged.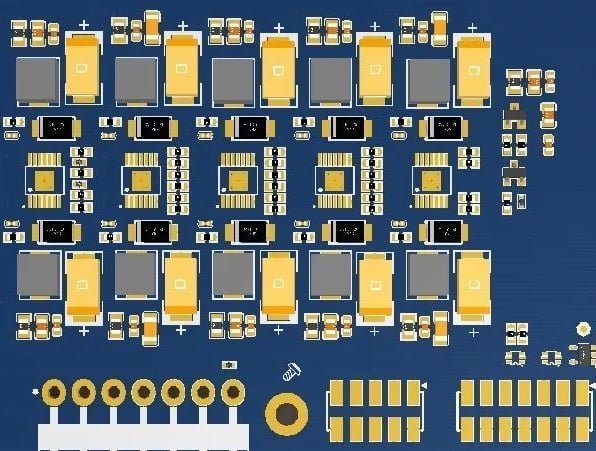 circuit with same structure
For the circuit parts of the same structure, the "symmetrical" standard layout should be adopted as much as possible, and the connections between components and functional blocks should be adjusted for simplicity.
Plug-in components
Plug-in components of the same type should be placed in one direction in the X or Y direction. The same type of polarized discrete components should also be consistent in the X or Y direction, which is convenient for production and inspection.
heating components
The heating elements should be evenly distributed to facilitate the heat dissipation of the single board and the whole machine. And the heating element should be placed separately from the temperature sensitive element (except the temperature detection element).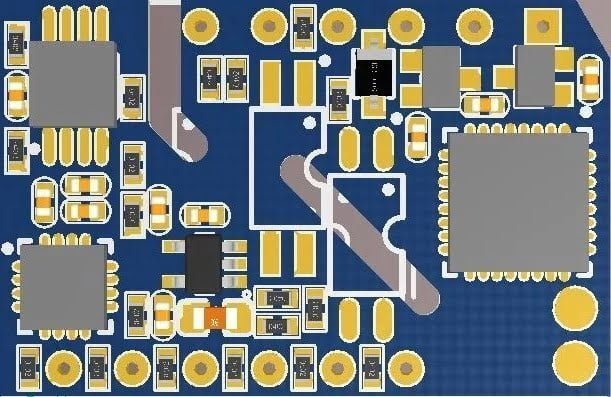 power components
When laying out components, due consideration should be given to placing devices using the same power supply as close as possible to facilitate future power supply separation.
Routing is the process of connecting the various components on the PCB. It is the most important process in the entire PCB design. This will directly affect the performance of the PCB board. Below are top 10 PCB Routing Tips for you:
Use vias to connect different layers of the PCB;

Use different widths for different traces;

Don't Use 90 Degree trace angles;

Use copper pour areas to reduce resistance;

Make sure traces are well-isolated from each other to avoid crosstalk;

Place power and ground traces on separate layers to minimize noise;

Use the ground plane to reduce noise and improve signal integrity;

Route the power and ground lines first, followed by the signal lines;

Keep the trace widths and spacing consistent to avoid signal crosstalk;

Use the shortest possible trace length to reduce signal degradation.
5. Testing and Manufacturing
Once the PCB is complete, it will need to be tested to ensure that it works as intended. After that, it can be sent off to a manufacturer for mass production.
There are many tools that can be used to test a printed circuit board design. One of the most important aspects of testing a custom PCB design is to ensure that the design is accurate and functional. Testing can be performed by both automated and manual test procedures (MTPS). The following are some of the most common testing tools used in custom PCB design projects: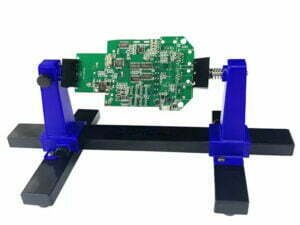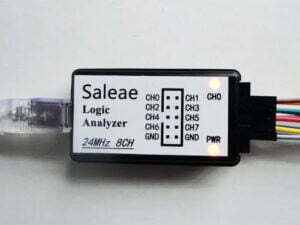 VT1620A USB sound card
Input: Micro USB
DAC Chip: VT1620A
Output: 3.5mm headphone jack
Dynamic range: 97dB
SNR: 85dB
Channel separation: 85dB
THD+N: 0.025%
Sampling Rate: 16bit/192kHz,24bit/96kHz
Power consumption: 0.1W
Supply voltage: 5V
Size: 55x21x8mm

STC chip oscilloscope
AD input voltage: 0-3.3V/5V
8bits @ 200Khz
1-2-5 time base step: 5us to 500us
Vertical magnification: 1-2-5 times
Three trigger methods
10 trigger levels: 0-90%
Waveform measurement function
PWM output frequency: 100kHz to 2Hz
PWM output duty cycle: 5% to 95%
3 independent buttons for multi-level menu switching

medical data transmitter
HDMI based on MS2109
Type C USB2.0 interface
full height HDMI
Compatible with DVI 1.0
Support capture HDCP 1.4
Support YUV&JPEG output
Compatible with UVC 1.0
Support audio & capture
Maximum video input 3840x2160@30
The highest output resolution is 1920*1080@30

Fast Quote
There are many variables that can affect the price. The size and complexity of the board, the number of layers, the materials used, and the quantity ordered all play a role in determining the cost. No matter what your project or budget, we have engineers that can help you cost effective.
We have introduced the hardware debugger tools / programmer before, now let us learn the ST-Link programmer together. In this article, you will learn about
Read More »
Introduction to STM32CubeProgrammer STM32CubeProgrammer is a very powerful STM32 programming tool launched by STMicroelectronics. It highly integrates the functions of the following tools: STVP or STLinkUtility
Read More »
STM32F3 includes a series of 32-bit MCUs with high performance, real-time functionality, digital signal processing, low power consumption and low voltage operation, while maintaining high
Read More »
Email: info@reversepcb.com
B205, Block 7, Phase 2, D & J Innovation Park, 73 Bulan Road, Longgang, Shenzhen, China
MON-FRI 09:00 - 19:00, SAT-SUN 10:00 - 14:00