For over 10 years, we have been provide professional PCB services to help our clients succeed in the electronics industry.
We offer a wide range of PCB services including pcb design and prototyping. Our experienced engineers are always happy to help you with any PCB-related project or application, no matter what size order you need.
Additional value-added services
PCB Reverse Engineering
To reverse engineer a circuit board, you need to take it apart and analyze the PCB's schematic diagram. This process usually involves software like Altium Designer or PADS.
PCB prototype
Circuit board prototype services are useful for complex PCB designs. They can also be helpful in instances where a 3D model is not available to assist with the design process.
Surface-Mount Technology (SMT)
SMT is a type of process to mount components on the surface of a printed circuit board. The substrate and components are etched in place, with leads that project through vias to make electrical connections.
PCB Assembly
With 10 years of experience and proven quality, our company has assembled over 100 million electronic boards. Our expertise can help you assemble your products with high-quality materials in a timely and efficient manner.
We offer unique fabrication services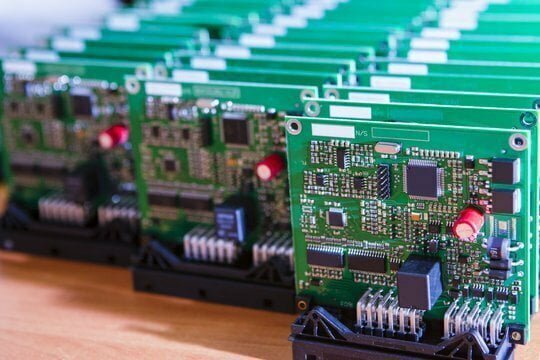 A prototype will help you test your design before production of mass quantities using engineering samples, electronics assemblies or molds; these prototype pcb can be produced at minimal cost (even if they don't resemble your final product).
With our professional PCB fabrication service, we can produce your board in any design or specification that you need. As the leading manufacturer of Electronic circuit boards in China, we offer a superior product that is guaranteed to meet industry standards for quality and reliability.
Want a quick and reliable source of pcb quote?We offer up-to-date pricing on all your parts.
Our PCB engineering services include design, layout and prototype creation. We have access to a large pool of technicians who can help you with your next project. Our professional engineers are skilled in the areas of pcb design including but not limited to: analog, digital logic & power supply inverters for all types of board designs (PCBs).
Single layer;
Double side layer;
Muiti layer circuit board.
2 mm thickness;
50 mm thickness;
more thickness.
green solder mask;
blue solder mask;
other customized color.
Ceramic substrate;
Copper substrate;
Polyester resin;
Epoxy resin (FE-3);
Phenolic resin (XPc, XxxPC, FR-1, FR-2, etc.).



ENIG or ENEPIG;
Electrolytic Ni/Au;
Immersion Silver;
Immersion Tin;
Lead Free HASL.
Resistors;
Transistors;
Capacitors;
Inductors;
Transformers;
Diodes;
Sensors.
get instant quote for printed circuit boards
As soon as you get into your new project and think of prototyping a circuit board it's time to contact us in order to create an electronic product that will meet all expectations set by you.