Hello, my name is Aidan Taylor. I am expert in pcb reverse engineering, pcb layout, schematic capture, inspection, troubleshooting, and testing. I have a good knowledge in all major pcb software ( Protel, Eagle, Pads). My skills are exceptional and I am very dedicated to my work.
In 2013, I started to systematically study the majors related to PCB engineering and obtained the recognition of the national institution after 4 years. In 2017, I started working related to PCB reverse engineering and IC decryption, and I found this industry to be challenging because it is technically demanding. My areas of expertise include:
PCB reverse engineering and cloning;
Product prototyping manufacturing;
Product secondary development and upgrade;
Circuit troubleshooting and repairing;
Digital circuits and analog circuits;
Circuit board design and layout;
All these past work experiences have allowed me to solve the difficult problems. Then i start to share my knowledge to more people who are interested in PCBs or have specific needs.
I've also written numerous original blogs about my work in the PCB engineering industry.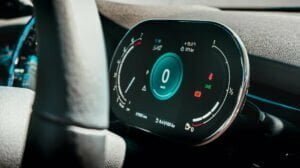 The car control panel is an essential part of any vehicle, allowing us to control its functions and make sure we have a safe and