Atmel microchips are tiny computer chips with a small volume and low power usage, which makes them ideal for embedding inside smaller devices. These microchips have been used in all kinds of electronic devices for over 25 years. These microchips are usually found in appliances that need to read information from other chips, such as printers, scanners, video games, and more. Atmel is one of the world's leading microchip manufacturers.
This article will explain what Atmel microchips are and how they are used in different kinds of electronics. There are several different types of Atmel microchips available on the market today. Each type has a unique role to play in various electronic devices. You can learn more about each type of Atmel microchip below:
Founded in 1984 and headquartered in San Jose, California, Atmel is a global leader in the design, manufacture and marketing of advanced semiconductor products. It designs and manufactures a wide range of microcontrollers, capacitive touch solutions, advanced logic, mixed-signal, non-volatile memory and radio frequency (RF) components with more than 5,000 employees worldwide.
American Microchip Technology, established in 1989, ranks first in the global 8-bit microcontroller (MCU) shipments of Microchip microcontrollers. is the world's leading supplier of microcontrollers and analog semiconductors, providing low-risk product development and lower total system cost for thousands of consumer products worldwide.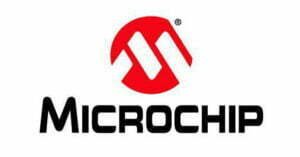 atmel microchip acquisition
On January 19, 2016, Microchip and Atmel jointly announced an acquisition agreement. Microchip purchased Atmel for $8.15 per share using a combination of cash and common stock. The total purchase price of this acquisition is approximately US$3.56 billion, and the entire acquisition process is planned to be completed by the second quarter of 2016.
Atmel Microchip distributors
Avnet Group was founded in 1921 and is headquartered in Phoenix, USA. A Fortune 500 company and the world's largest distributor of electronic components, computer products and embedded technologies. Headquartered in Singapore, the company's Asia Pacific region has more than 50 sales offices in 10 Asian countries, distributing semiconductors, interconnects, passives and electromechanical components. Revenue in fiscal 2015 was $27.9 billion.
Arrow Electronics, headquartered in the United States, is the world's second largest distributor of electronic components. Its subsidiary Arrow Electronics Asia Pacific Group is one of the leading component distributors in the Asia Pacific region.
Hong Kong Baite (Group) Electronics Co., Ltd. was established in 1993. In 1994, it obtained the authorization of Atmel Company in the United States and became its first-class agent in China, professionally promoting and selling Atmel's full range of IC products.
Future Electronics was established in 1968 and is headquartered in Montreal, Canada. It is the third largest distributor of electronic components in the world, and sells electronic products such as semiconductors and passive devices for nearly 200 famous electronic component manufacturers in the world.
Microchips Unlock Services
Well Done pcb company provides IC unlock serives. Check our supportable IC series here. Just send the photo to us, we'll evaluate the difficulty and cost of unlocking for you.
An Atmel microchip is a tiny electronic circuit that performs specific functions in digital devices – like cell phones, laptops, tablets and so on. They are also known as microcontrollers. Introduced in 1982 by Atmel Corporation, these tiny controllers have revolutionized the electronics industry ever since with their affordable cost, small footprint, and simple programming features which make them perfect for embedded applications like appliances and sensors for smart homes which continue to grow in popularity.