The 94V-0 circuit board is a board that has passed the UL 94V-0 flammability test.
Such circuits are ideal for manufacturing robust electronic devices that can withstand severe environmental stress.
You might wonder: why do we always talk about printed circuit boards 94V-0? What is it?
Why should I choose them instead of regular PCB?
Where can I find a reliable PCB supplier?
Are they suitable for my current electronic project(s)?
Well, to find the answers to these questions, you'll need a cup of cappuccino, as we'll have to figure it all out together.
It won't take long, I promise.
What Is The 94 V-0 Circuit?
As I said before, these are the usual diagrams applied to PP that have passed a special UL 9 4 V-0 flammability test. So, first of all, these are standard schemes that differ from conventional schemes by passing a certain "UL 94V-0 Flammability Test".
The following question will help us understand the situation:
94v0 Circuit Board Diagram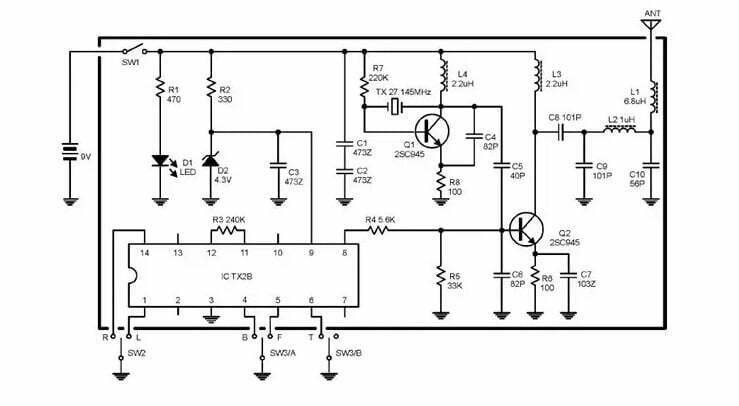 What is the "UL 94 V-0 Flammability Test"?
The need for powerful, robust devices that can be useful in harsh environments (such as humid or hot environments) inspires circuit engineers to think about the materials used to make PP.
This constantly pushes manufacturers to produce circuits of devices that can withstand such loads as a fire or a fire that occurred inside the circuit itself.
But due to increased competition and production growth, there is an unavoidable need to test the capabilities of various manufacturers. In a sense, there was a growing need to define a framework for evaluating various PCB manufacturing materials.
In this regard, in 2004, the UL 94 flammability test was developed by the American electronic company The Underwriters Laboratory (UL). The test could assess the ability of various materials to resist fire.
Currently, it is included in the list of the most important international standards:
IEC 60695-11-20 from 2015, ISO 9772:2020 and ISO 9773.
UL 94V-0 was the best flammability standard for materials that allow vertical combustion. According to the standards, printed circuit boards 94V-0 are PP boards that stop burning within 10 seconds after vertical ignition.
Amazing Properties of PP 94V-0
Practically fireproof: the circuits are made of materials that have the highest rating of the UL 94 flammability test, they are poorly flammable.
Standardized to accommodate common electronic components: Boards are also standardized to allow developers to easily install modern electronic components.
Thanks to the improved PP design, it is possible to minimize the space required for creating large circuits by superimposing layers of copper lining and insulation materials.
Why Do You Need PP 94 V-0?
If you were careful reading the previous chapter, you will remember that the 94V-0 circuits are made of the best PP materials. Now, as an engineer and potential electronics salesperson, I'm willing to bet that you want to sell devices that work as well as they look on the outside.
Therefore, the fact that your circuits are able to withstand fire will be enough to excite you.
But you may have thought " " … Buddy, look, I'm going to make smart LED bulbs. How will they get into a hot environment? Naturally, this doesn't apply to my case."
If you go to your favorite electronics store (for example, for an extension cord or a bright light bulb). You've noticed a great and cheaper device.
You take it, pay for the purchase by card or phone, and go to test it. When you get home, you feel a sense of excitement as you prepare to check out the device. So, you turn it on.
The device works fine for a while. But soon your device explodes, as if it has touched hellfire. You're both excited and scared at the same time.
Then you go back to the store, buy a new device, but the explosion repeats.
Tell me, how do you feel at this moment? Let me guess: you're really excited about the experience and you're ready to recommend the product to your friends, right? I doubt.
Such an experience will turn you away from a particular electronics manufacturer forever. You'd better become an unspoken ambassador for the campaign against this brand.
Now let's look at the situation from the manufacturer's side. How do you feel when your product collects negative reviews due to its inability to withstand fire? This will reduce sales and therefore negatively affect the business.
Without the 94V-0 standard, PP circuits do not just burn, they deform. This is one of the main reasons why you need to ensure that your PP products meet the 94V-0 standard before starting full production.
These schemes are recommended for manufacturers of rugged devices. Among professionals, such devices are used in the light industry to produce high-quality devices that can be used in industrial applications:
a. Professions where the cost of a device error is fatal. For example, the production of printed circuit boards for devices that will be used in medicine or the military.
b. Professions, such as those subject to accidents and manufacturing devices for the military, civil engineers, and carpenters. Most of these devices are "military-grade" devices or simply "rugged" devices.
Recently, these boards have become increasingly popular and are used in the development of other consumer devices that must remain operational even in conditions of fires.
One suitable example was the use of 94V-0 boards in the production of video surveillance cameras, which could help guide people out of fire zones.