What is Solar PV Inverter?
A solar PV inverter is an electrical device that converts the direct current (DC) electricity generated by solar panels into alternating current (AC) electricity that is suitable for use in the home or business. It is an essential part of a solar power system and helps to maximize the efficiency of the system by regulating the flow of power from the solar array to the electrical grid.
Solar PV Inverter Reverse Engineering
Solar PV Inverters are responsible for a variety of tasks, such as low-loss conversion, power optimization, maximum power point tracking, panel level optimization, reliability, service, and warranty, and efficiency. The inverter is also responsible for monitoring the power output of the system, interfacing with the grid, and ensuring safe system operation.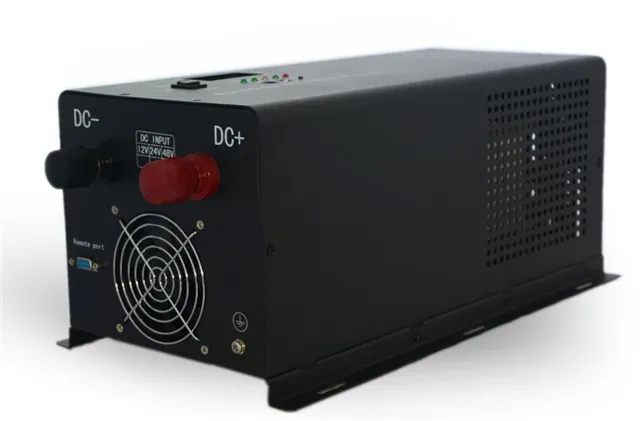 Multi-functional;
Easy to use;
high efficiency;
Low cost.
Size: 270W*433H*105D (mm)
Weight: 5.2kg
Topology Transformerless
Self-consumption: <1W (at night)
Working environment temperature: -25°C~60°C
Protection class: IP65
Noise: <30dBA
Maximum efficiency: 96.7%
European Efficiency: 96.2%
MPPT efficiency: >99%
DC port: original MC4 supporting terminal
AC port: IP67 protection grade connector
Display: LCD2×20Z
Communication interface: RS485WiFi /GPRS (optional)
EMC standard: EN61000-6-1:2007; EN61000-6-3:2007 IEC62109-1/-2;AS3100
Grid-connected standard: EN50438, G83/2, AS4777,
VDE0126-1-1, IEC61727, NB/T32004
Input
Maximum input power: 0.9kW
Maximum input voltage: 450V
Starting voltage: 60V
MPPT voltage range: 50-400V
Maximum input current: 10A
Number of MPPTs: 1
Output
Rated output power: 0.7kW
Maximum apparent power: 0.8kvA
Maximum output power: 0.8kW
Rated grid voltage: 220/230V
Grid voltage range: 180~270V (adjustable)
Rated grid frequency: 50HZ
Grid phase: single phase
Maximum output current: 4.4A
Output power factor: >0.99
Maximum current measurement harmonics: Total THD<3%
Grid DC component value: <20mA
Working frequency range: 47-52HZ or 57-62HZ (adjustable)
Protection
DC reverse polarity protection: Yes
AC Short Circuit Protection: Yes
AC output overcurrent protection: yes
Output overvoltage protection: yes
Insulation Resistance Protection: Yes
Residual Current Detection (RCD): Yes
Surge Protection: Yes
Grid-connected monitoring: yes
Island Protection: Yes
Temperature Protection: Yes
Integrated DC switch: optional