The STM8S series semiconductor is a powerful and cost-effective solution for a wide range of applications. It offers a compact 8-bit microcontroller core, low power consumption and integrated peripherals, making it an ideal choice for embedded systems. With its advanced technologies such as EEPROM, USB, LCD and CAN, the STM8S series offers an array of features to suit the needs of many industrial applications. The STM8S series provides a reliable and economical solution for various control and monitoring tasks. It is also easily integrated into existing systems to provide extra functions and features. The STM8S series is the perfect choice for any project requiring an efficient and cost-effective microcontroller solution.
STM8S003 STMicroelectronics chip
The STM8S003 STMicroelectronics chip is a robust and cost-effective 8-bit microcontroller that features an advanced core architecture, low power consumption, and wide operating voltage range. This reliable chip is designed for a variety of applications, such as medical devices, industrial components, and home appliances. It offers significant benefits compared to other 8-bit microcontrollers, including a reduced pin count and increased memory capacity. Additionally, the STM8S003 integrates numerous peripherals like USB, CAN, LIN, I2C, UART, SPI and LCD controller. With its flexible architecture and wide range of features, the STM8S003 is an ideal solution for many embedded projects. The STM8S003 chip is a great choice for engineers looking for an efficient and reliable microcontroller.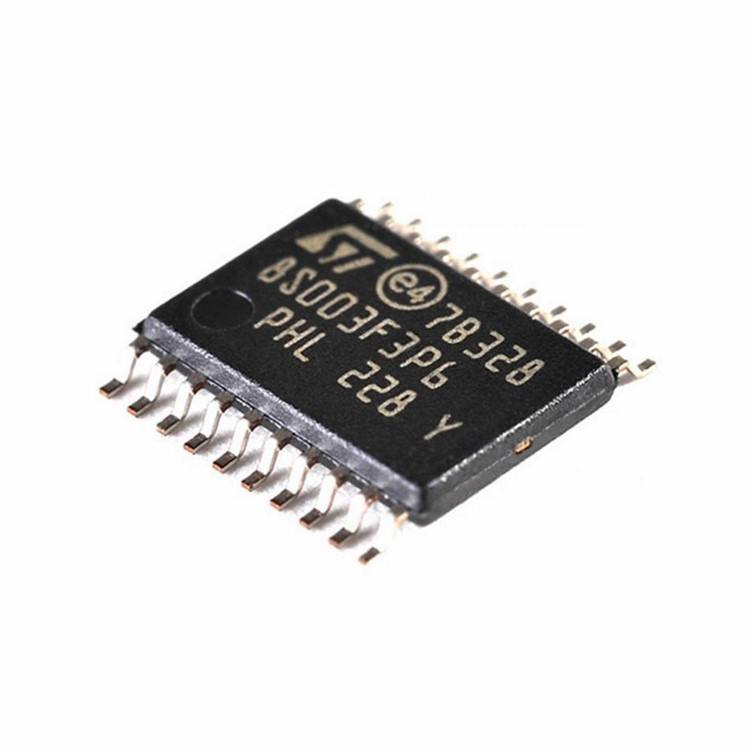 Programmable clock output;
Low power consumption;
Real-time clock;
Window watchdog;
Serial communications interface;
On-chip debug system and JTAG interface;
-Built-in Clock, Reset, and Supply management;
Multifunctional I2C interface, SPI interface, and UART interface.
8-bit microcontroller with 8K Flash memory;
18 general purpose I/O pins;
2 USARTs with LIN/IrDA support;
Clock frequency up to 16 MHz;
8-bit core with Harvard architecture;
Up to 16 Kbyte program memory;
Up to 1K byte RAM;
32 I/O lines;
7 Interrupt Sources;
2 watchdogs;
16-bit timer with three independent channels;
10-bit A/D converter with 8 channels;
4-channel 16-bit timer;
Operating voltage from 1.8V to 3.6V;
Operating temperature range from -40°C to 85°C.
Supported STM8S series model
Below are our available STM8S chips model for decryption: